Hello there.
So i'm having this problem since a couple of days and I still don't understand why it happends. Every time I try to open a ROM (using Ctrl+O or "open with Project 64" using right click on the files) this message shows up: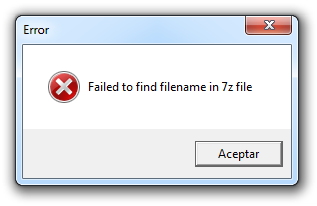 I tried with different versions of P64 and different files (both .rom and .n64). Nothing seems to work.
P.D: I don't have 7zip installed on my PC. I never did and I don't remember having the same error before, so I think it's irrelevant.
Help