Hey. First of all, thanks to the developers of Project64 for their hard work and support on the emulator. You're doing a great job.
Important note:
I'm using
Project64 2.1
default plugins for simplicity.
Using
Jabo's Direct3D8 1.7
, the sound was perfect in game using the following properties.
Sync Using Audio - made the sound perfectly smooth and in-line.
Fixed Audio Timing - made ear aching speech problems disappear.
I found while playing the game there was a depth buffer issue, where you were seen walking on cars, furniture while walking besides them:
I used the
Glide64 for Project64
plugin but had errors despite several manual configurations: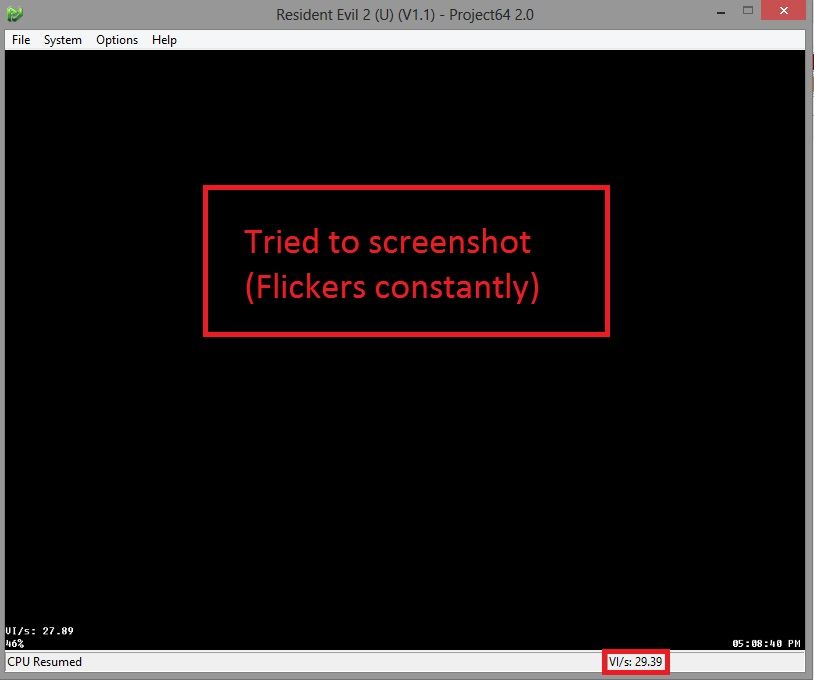 But then I found
Glide64 Napalm WX 1.1
and all graphics related issues seized completely:
A new problem was presented however using
Glide64 Napalm WX 1.1
: the sound seems to "skip" every few seconds while: Watching in game cut-scene's or on the item screen. But here's something interesting, I've noticed the V/I average on the
item screen
is
59.80
but below 60VI when the sound is Skippy. It's probably the cause. The V/I average otherwise is 60 V/I and there are no sound issues: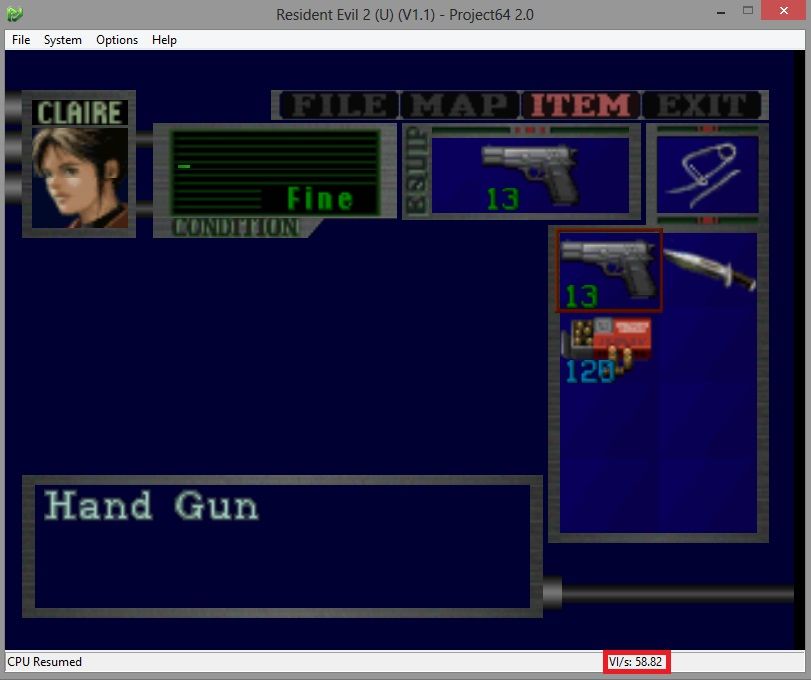 Could it be that my processor isn't sufficient to emulate this game properly? Using Jabo's Direct3D8 1.7, I don't have this problem. It seems to be a trade for graphics or sound. I'm wondering if there is any further configuration that could possibly fix this small issue?
System Setup
Project64 2.1.0.1
Default Configuration.
Toshiba Satellite P850 31L. (Laptop)
Intel Core I7 3630QM 2.4GHZ. (3.4GHZ Turbo)
4 Cores, 8 Threads, 6MB Cache, Graphics Support.
NVIDIA Geforce GT 640M. (Set to PJ64).
64 Bit Operating System On Windows 8 Basic.
8GB RAM DDR3 (1600MHZ) & (625MHZ GC + 2GB Memory).
AfterGlow AX.1 Xbox 360 Wired Controller.