Hey. First of all, thanks to the developers of Project64 for their hard work and support on the emulator. You're doing a great job.
Important note:
I'm using default plugins for simplicity.
The sound was perfect in game using the following properties.
Sync Using Audio - made the sound perfectly smooth and in-line.
Fixed Audio Timing - made ear aching speech problems disappear.
I found while playing the game there was a depth buffer issue, where you were seen walking on cars, furniture while walking besides them:
I found the following plugin:
Glide64 Napalm WX. 1.1
which fixed the issue as shown below:
Glide64 for Project64 produced several errors as shown below despite manually trying different option configurations: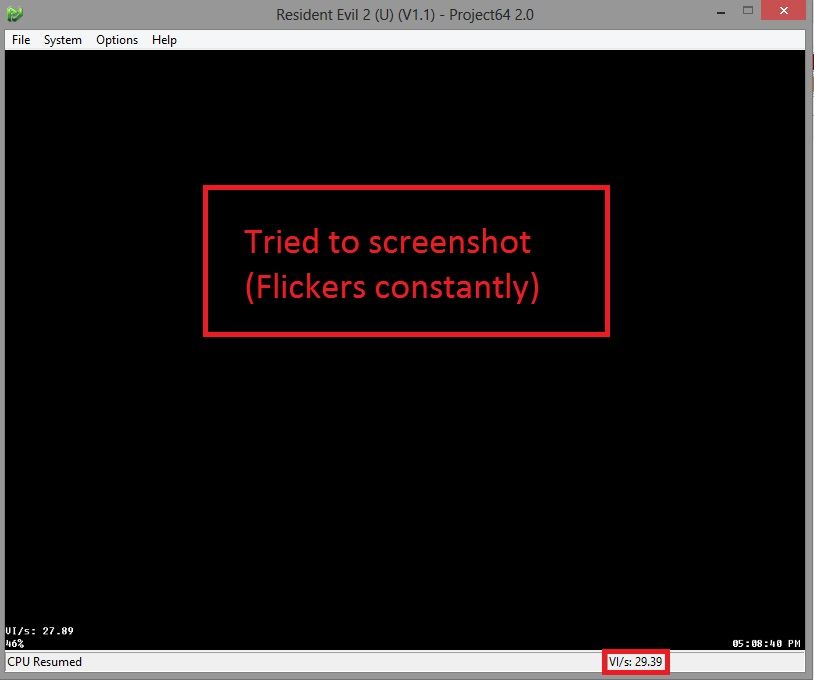 A new problem was presented using this plugin: the sound seems to "skip" every few seconds while: Watching in game cut-scene's or on the item screen. But here's something interesting, I've noticed the V/I average on the
item screen
is
59.80
but below 60VI when the sound is Skippy. Now that I think about it, it's probably the cause. The V/I average otherwise is 60 V/I and there are no sound issues, example below:
http://i1329.photobucket.com/albums/...psa9b1c655.jpg
Could it be that my processor isn't sufficient to emulate this game properly? Using Jabo's Direct3D8 1.7, I don't have this problem. It seems to be a trade for graphics or sound. I'm wondering if there is any further configuration that could possibly fix this small issue?